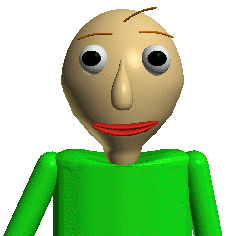 Baldi's Basics Plus is a state-of-the-art, fully 3D interactive, fun-time educational game that teaches a slew of subjects! From math to spelling, you'll learn a lot! Meet Baldi's friends along the way. Use the items scattered around the school and for the art's content while you look for all the notebooks! This game doesn't just teach education, it also teaches FUN!

Do not get the answer wrong though. You will ask for trouble otherwise...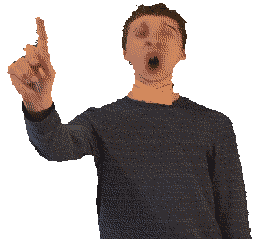 The Baldi's Basics Wiki may be a fun site for the whole community, but before getting started, please read the important rules and Manual of Style first for knowledge and participation. Read over the editing guideline if you are completely new to the Wiki.

We are a Wiki about the topic of Baldi's Basics series, and we're still growing! You can help by contributing to the Wiki; simply by fixing pages, following the rules, and report any suspicious users and other issues!
Need a quick navigation? Here is a full table of organized categories!
SERIES
MAIN CONTENT

Keep an eye out on more latest official news and updates about Baldi's Basics series, so visit the local website at www.baldisbasics.org on the World Wide Web!
Check out on other official social medias:
Don't forget to join our unofficial Discord server!
Below is an affiliated list of similar Wikis focusing on top Baldi's Basics mods and fan-games inspired by the game!
Copyright © 1999 - 2022
Baldi's Basics Plus and other Baldi's Basics games are trademarks of Basically, Games!. All textures, sprites, audio files, and promotional images belong solely to Basically, Games!. All Rights Reserved.